Uttarakhand Handicraft Online
TOP CATEGORIES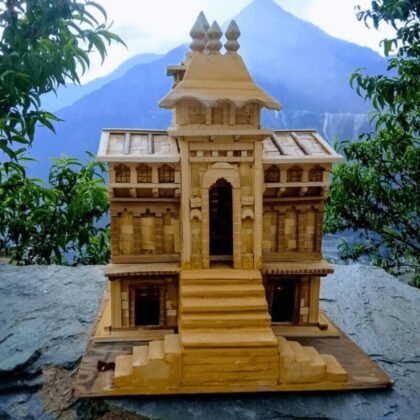 Uttarakhand Handicraft Online: Uttarakhand Haat is an initiative to give an extra edge and opportunities to the artisans of Uttarakhand to showcase their work to the world. Uttarakhand Haat brings you the products from Uttarakhand to your doorsteps.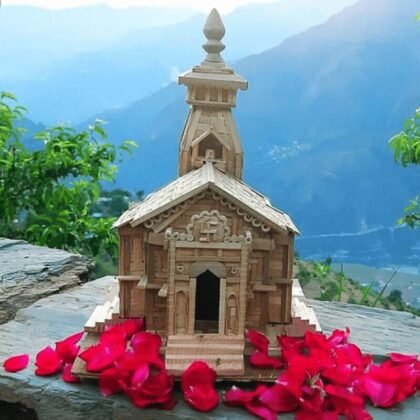 SALE PRODUCTS
Handmade Bronze Dinner Set – A Perfect Gift For Any Occasion 
According to Hindu Mythology, KANSA (bronze) is a very precious metal that can become an ideal gift for any occasion such as New Year, Diwali, Birthday, other Festivals, Get Well Soon Gifts, and even any auspicious occasions such as Wedding, Baby Shower, House Warming, etc.
Package Content: 

Kansa Thali - 1 Pc (Available Size: 11 Inches, 12 Inches
Kansa Bowl - 2 Pcs (4 Inches)
Kansa Sweet Dish Bowl - 1 Pc (3.5 Inches)
Kansa Glass - 1 Pc (200 ml)
Kansa Spoon - 1 Pc

Product Weight: 1.35 - 1.5 Kgs Approx
Our handcrafted hemp seed salt contains a potent mix of herbs from the laps of the Himalayas! The aroma of hemp seed salt is enough to make your mouth water- now, add to that a host of health benefits including higher mineral content, including calcium, copper, potassium, phosphorus, iron, vitamin C, and vitamin B1- this hemp seed salt is set to become your favorite in no time!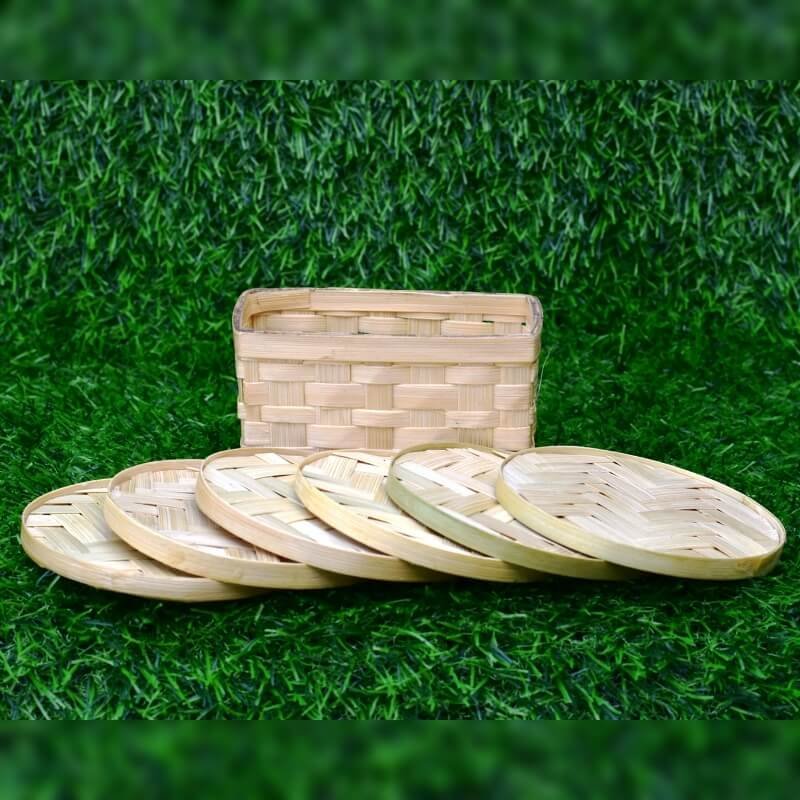 Handmade with love and Bamboo, these Bamboo Tea Coasters are handcrafted by the amazing artists of Uttarakhand. Talking about the Bamboo box shown here, it is a box that will match all your kitchen utensils. Along with this, they are lightweight, strong, and highly durable.
Completely Handcrafted
Material: Bamboo
Dimension: 3.5 Inches
Color: Natural
SALE PRODUCTS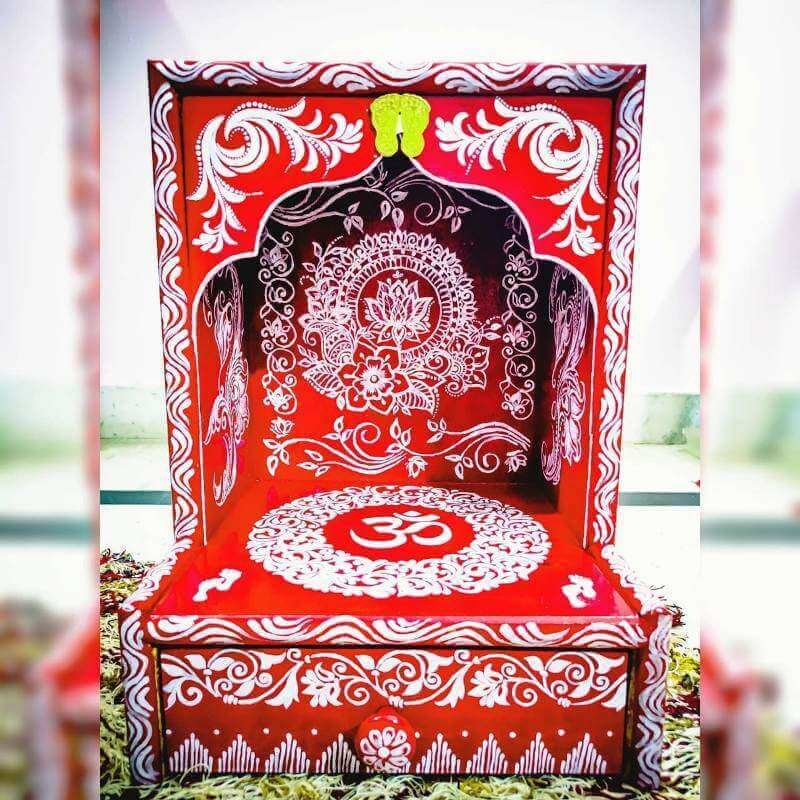 Aipan Art Home Temple is one of the best products available at Uttarakhand Haat. Temple itself is a religious item and Aipan Art includes the drawings and paintings of symbols and pictures which have a religious significance, thus Aipan Art Home Temple is the perfect combination of Religious sentiments and art.
Handcrafted Aipan Design
Material: Wood
Dimensions (LxBxH): 12 x 10 x 18 Inches
Color: Base – Red/Maroon, Drawings – white
Processing Time: 4-5 Days
Uttarakhand Handicraft Online
PERSONAL ACCESSORIES
SPECIAL PRODUCTS OF UTTARAKHAND HAAT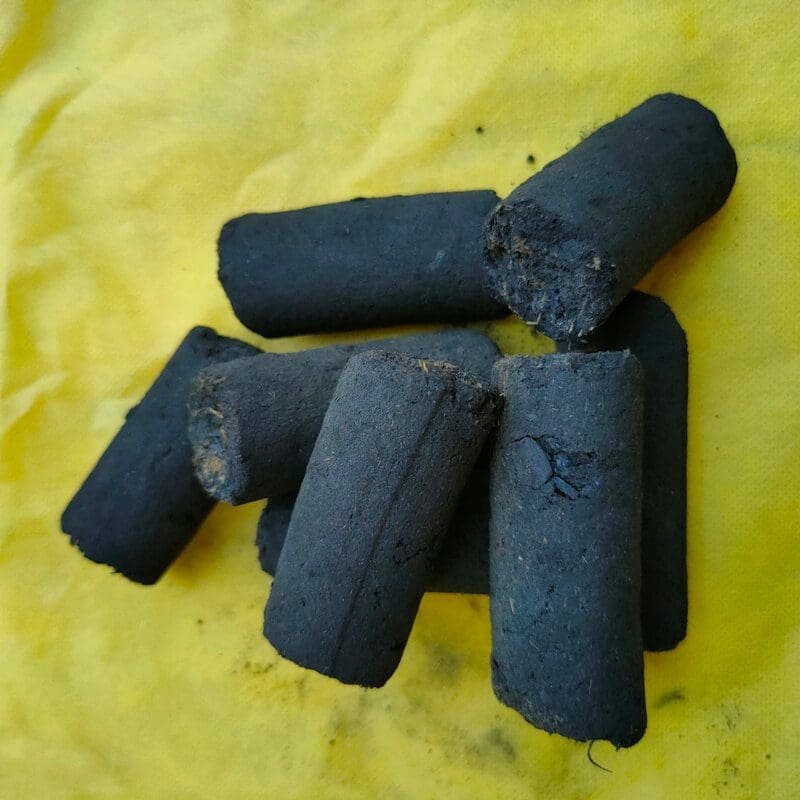 Made up of Pine needles and Cow Dung this product is Odourless, Smokeless, and comes with safety.  It is environmentally friendly and made up of 100% sustainable natural resources.
Uniform Heat and Burns longer than ordinary charcoal lumps

Natural Charcoal as it has always been used by our ancestors

Consistent and Superior Quality | No Chemicals or Additives used

Low moisture | Fixed carbon content | Less ash content | Highly combustible

Pack Of 1 Kg
UTTARAKHAND HAAT
HANDICRAFT OF UTTARAKHAND
The state of Uttarakhand has a rich tradition of various arts and crafts like painting, wood carving, jewelry making, candle making, decorative temples, and of course performing arts like music and dance. Their inspiration was obviously the lush green surroundings, the turquoise sky, and the snow-filled mountains which could make anyone poetic. The tranquil environs form a base for a treasure-house of artistically inclined people.